(mend)bicycles is excited to support the Children's cycling community with friendly, knowledgeable staff and tons of great parts and accessories!
Scheduling your Children's Tune-up
(mend) and Children's makes bicycle maintenance easy and stress free.
First, pick the location that best meets your needs.
(mend) is excited to partner with Seattle Children's and provide the following bicycle benefits to all staff and associated faculty:
One Free Full Tune-up per year $80 value
One Free Quick Tune-up per year $55 value
Free Safety Checks $35 value
Free Flat Fixes $10 value
(mend) labor is 50% OFF Regular pricing!
Get Parts and Accessories at a discount too!
(specials)
Ready To Ride Commuter Specials!
Liv Alight 3
Company Package
Set up for success with all the parts and accessories that Children's uses with its own bike fleet, this package comes with everything you need get started riding your bike! Fenders, rack, lights, lock, and even a helmet!
MSRP: $700
Children's Price: $450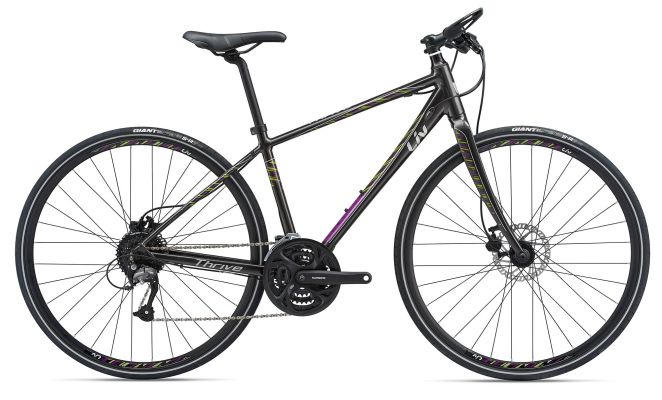 Liv Thrive 2
Company Package
Light, tough, and made for Seattle streets, the Thrive, like the Escape Disc, is a tough bike made to give its riders the confidence to take on a winter commute, but is light and zippy enough to be fun on your long summer rides. With all the features of the Escape Disc, the Thrive is offered in a variety of sizes tailored to fit women riders best.
MSRP: $1020
Children's Price: $750
Escape Disc 1
Commuter Package
Looking to upgrade your daily commuter, or thinking about commuting year round and looking for something that can take on Seattle's nasty winters and rough roads? The Escape Disc is a great option! Equipped with disc brakes and upgraded components, it is designed to tackle even the toughest commute.
MSRP: $1020
Children's Price: $750
Toughroad GX
Company Package
Do you have a longer commute or love your road bike, but want something beefier for the daily commute? This offers all the features of a road bike and all the flexibility of a gravel or touring bike at a really great price! Fun off road and on, the Toughroad will tame even the craziest commute.
MSRP: $1300
Children's Price: $950
Giant Quick-Bike
E-bike Package
Looking for a little, or a LOT, of help to make riding your bike to work a fun activity? Join the e-revolution and get yourself a new Giant Quick-E Electric bike. Equipped with lights, fenders, rack and a motor capable of offering over 300% assistance to the rider when peddling, this bike can take you anywhere!
MSRP: $3115
Children's Price: $2600
15% OFF All Bikes At Our Wedgwood Shop

$10 OFF Select Helmets*

20% OFF Spring and Summer Apparel
Offers valid through June 30th, 2017 and subject to product availability.
* Reverb and Sutton Helmets
(location)
The Staff Bicycle Service Center is located inside the Lot 1 Bicycle Cage at Seattle Children's Hosptial.
Phone: 206-250-3192
Email: Childrens@mendbicycles.com
Address: 4800 Sand Point Way NE, Seattle, WA 98105
Children's Company Bicycle Program
Interested in getting a company bike? Contact transportation@seattlechildrens.org to begin the approval process.
Got approved? Schedule your check out appointment below:
Short Term Loaner Program
(mend)bicycles is excited to offer Seattle Children's Employees a variety of short term loaner bikes! Bikes can be checked out for up to two weeks and reserved online. Pick the type of loaner you are looking for below and follow the instructions to reserve your bike.
Metro Electric Loaner Bike
Looking to spice up your commute or try riding an e-bike before buying? The E3 Metro electric bicycle by iZip is a great way to get a taste of the increasingly popular electric bicycle lifestyle. It is a one size fits all e-bike that is great for conquering hills and taking the stress out of Seattle commutes.
Children's Loaner bike
Need a bike to get you from point A to point B? Looking to try commuting to work, but don't want to commit to a company bike or want to feel it out before buying? The Children's Loaner Bike is a complete package, lights, lock, fenders, and a rack, everything you need to ride without a big commitment. Follow the links so
Folding Loaner Bike
Are you a Link Light Rail rider and you want bridge the gap between the station and your home or work? The Tern Folding bike a a great way to have your cake and eat it too! It comes with fenders, rack, lights, and an internal hub that give you lots of gear range, but folds up quickly into the size of a carry-on suitcase for easy transport and storage.
(repair classes)
(mend) is happy to provide free classes at the Staff Bicycle Service Center to Children's staff on basic bicycle repair and maintenance. Very informal, with no set curriculum, bring your bike and your questions and (mend) will help you figure it out with hands on instruction. From how to take your wheels on and off your bike to building a wheel, James and Kevin are here to help!